---
Flash Point: Fire Rescue
Author: Lutz Pietschker
Version: 2011-03-01
---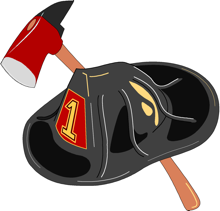 About This Page
Flash Point: Fire Rescue is a cooperative game for 1 to 6 players. All players are firefighters who try to get a fire under control and save as many of the trapped victims as possible. All players win or lose together. Rules come in two levels of difficulty ("family" and "experienced").
This page is my portal to some content related to this game and to firefighting in general.
---
Some links to my own contributions (English, unless marked otherwise):
And here are some external links that may be interesting:
Fire texture courtesy of http://suicidecrew.deviantart.com/
---
As the author of this page I take no expressed or implied responsibility for the content of external links; opinions expressed on such pages are not necessarily mine. The web space provider is not responsible for the contents of this page or any linked pages.
Written and published by Lutz Pietschker. Please send comments about technical problems to the site master.
-Made with a Mac!-
, last change 2011-03-12
---